Osprey Charging has announced plans to build 150 high-powered EV hubs across the UK by 2025. The charging network pioneer is looking to install about 1500 150-175KW charging hubs across the sites adjacent to motorways and on strategic A-roads to reduce EV charging anxiety.
According to the CEO of Osprey Charging, Ian Johnston, the electric vehicle market is booming, making sales of over 117% annually. He also notes that there is an increase in the adoption of electric vehicles and purchasing a new diesel or petrol car will be unlikely in less than 9 years. Following this, Johnston believes that there is a need for the public charging infrastructure to remain ahead of the curve.
The project, which is currently underway in four sites, will create a rapid charging network that uses Kempower charging technology. With this cutting-edge technology, it will be possible for numerous locations to host a wide range of rapid chargers on one site.
It can do this without needing expensive grid connections. Additionally, it will not interfere with the charging power since the technology load balances to enhance the charging power that each vehicle gets. Furthermore, the technology also complements Tritium charging hardware that is being developed on new Osprey sites.
Johnston has said that the rollout of EV hubs throughout the country will increase the adoption of mass EV. He also said that the hubs will contribute to the clean transport revolution and offer convenient and reliable EV charging for drivers. Consequently, this will improve the experience for motorists in the UK.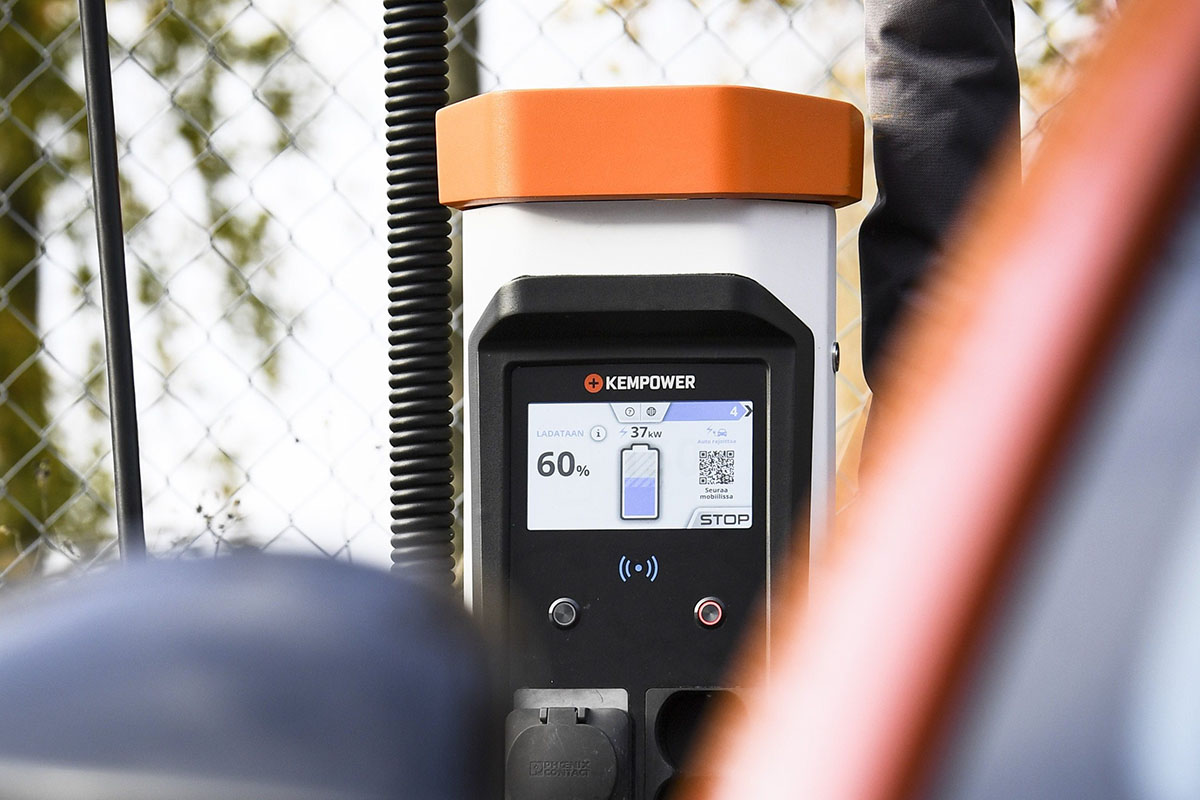 Kempower Technology
The Kempower technology is designed to ensure that power is distributed depending on the demand of individual vehicles. This is because the battery percentage at the point of charge and the maximum charging rate varies with each model.
When more than one Kempower charger is plugged in the same hub, they will work together to deliver the charge in multiple vehicles. Hence, more chargers will be available to drivers and this will lower the charging times. Additionally, landowners that host the hubs will enjoy maximized consumer footfall.
The new EV charging hubs can add 100 miles of range in just 10 minutes of charging. The chargers are also compatible with every rapid charging EV model available on the market. This means that drivers can purchase contactless without needing a subscription or membership.
With the technology, the physical footprint of each charger will be significantly reduced by 74%. This is because the load-balancing technology allows multiple high-power chargers to be installed on each site without requiring more grid power.