A European industry group for wind energy, WindEurope has called for a ban on the disposal of decommissioned wind turbine blades in Europe by 2025. The industry group's CEO, Giles Dickson, and the General Director of AEE, Juan Virgilio Marquez advocated for this new legislation.
According to Giles Dickson, the move will help to fast-track the development of sustainable recycling technologies. He appealed with the European Commission to propose a European approach saying that Australia, Germany, Finland, and the Netherlands have a landfill ban already.
The proposal for the European-wide ban comes after several reputable companies in the wind energy industry- such as Aker, GE, and Vestas have announced their plans to enhance wind turbines blades recycling and recovery. These industry-leading companies aim to enhance the development of sustainable recycling technologies for composite materials.
Although these plans are still in their early stages, Dickson is confident that the approach will be ready by 2025. He said that wind energy is a green technology and that the ban on landfilling wing turbine blades will play a great role in hastening the development of sustainable Recycling technologies. He also said that sustainability is part of their DNA and that they are striving to reduce their impact on the environment.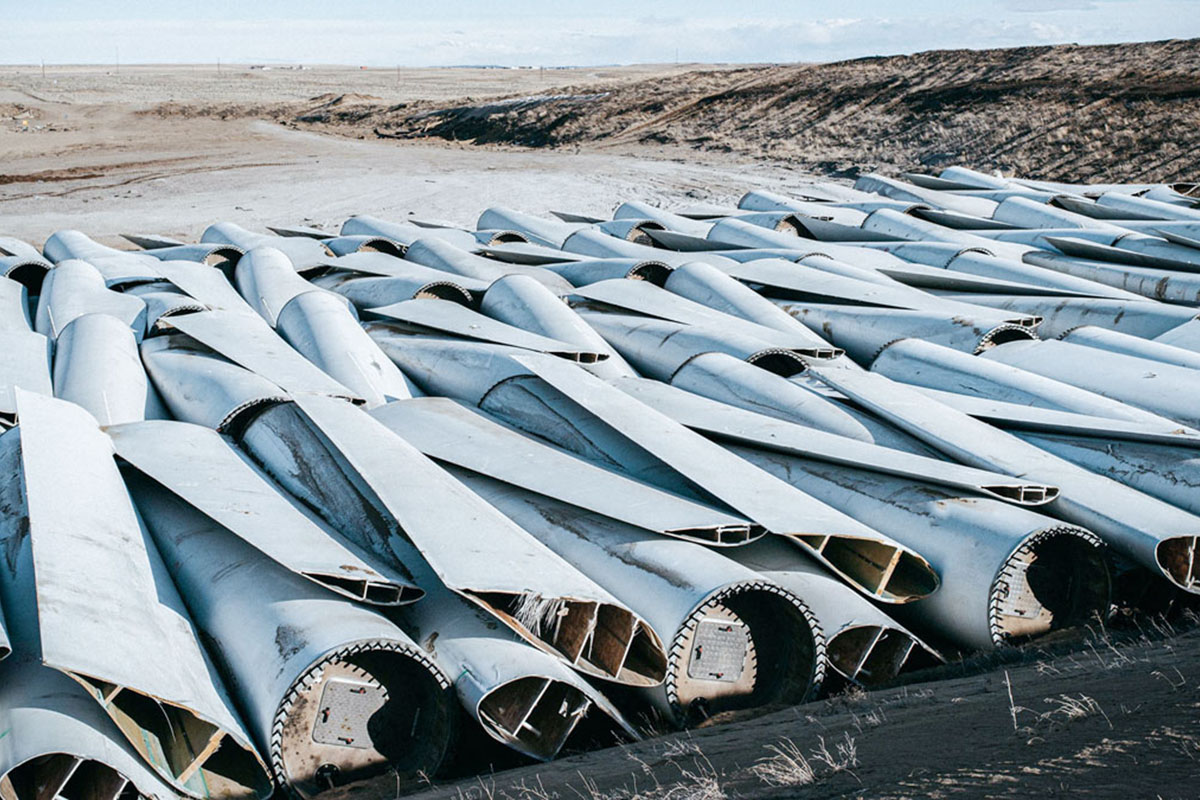 Wind Turbine Blades are an Inherent Concern
On average, the lifespan of an onshore wind farm is about 20 to 25 years. The National Renewable Energy Laboratory has established that between 85 to 90% of the total mass of wind turbines can be recycled. This is because the turbines are made from recyclable materials like steel, copper, iron, and aluminum.
Between 11 to 16% of the material is made up of plastics, carbon fibers, and resin. Most of the rotor blades are made of composite materials that have a life expectancy of 25 years and can help to boost wind turbine performance. Composite materials are made from a combination of reinforced fibers and a polymer matrix. This makes it hard to recycle and many turbine blades end up in landfills.
This usually happens during a wind farm repowering that involves replacing the blades or adding a more powerful turbine to the original infrastructure. Other than the problem of discarding turbine blades, heavy transportation cost is also an issue. Since the blades of the turbines are longer than a football field, they need to be transported one at a time and this can be costly. Also, heavy machinery is required to cut the blades.
While there are companies that are gearing towards composite recycling, they are still in the early stages and are not financially viable. Therefore, there is a need for industry-wide effort. According to Marquez, the industry is determined to e4nd landfilling of wind turbine blades to endure sustainability and circularity. He said that this commitment will render sustainable recycling methods viable commercially.